The European Year of Cultural Heritage toolkit for teachers
Raising awareness among children and youngsters of the value of our shared heritage - be it literature, art and monuments, crafts learnt from our ancestors or traditions , is a key objective of the European Year, and a precondition to preserve Europe's cultural heritage.
On the UNESCO World Teachers' Day (5 October), Tibor Navracsics, EU Commissioner in charge of Education, Culture, Youth and Sport launched the cultural heritage toolkit for teachers, developed in all 24 EU official languages. It has been created to help teachers of any subject or discipline to introduce and discuss cultural heritage at classroom and beyond it, targeting students between 10 and 15 years old.
The content is universal and can be used beyond 2018. The playful and engaging activities are an invitation to reflect on the following questions:
what is cultural heritage and why is it important to cherish it and preserve it? What is Europe's cultural heritage and why is it shared beyond national borders?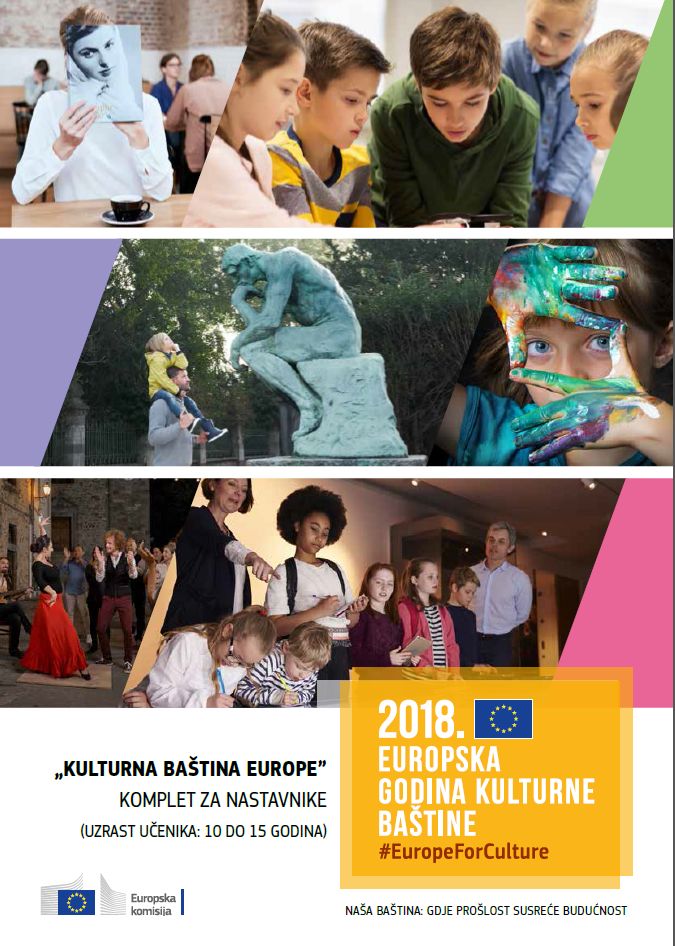 'EUROPE'S CULTURAL HERITAGE'
TOOLKIT FOR TEACHERS
(.pdf)
What is in the toolkit?
• The teacher's guide explains how to use the toolkit and introduces all its elements
• Two lesson plans. The first is built around an online game on cultural heritage, through which teachers can introduce the topic in a fun and educational way. The second lesson plan encourages students to explore the European dimension of their cultural heritage through creative and hands-on projects.
• Sixteen concrete project proposals to carry out with students, to take place within or outside the classroom, for example:
- Pop-Up Artists: bringing art workshops inside the classroom
- Time Capsules: how would your daily life would look 1 000 years from now?
- Adopt a monument: become the person linked to your favourite monument!
- DiscoverEU: Your European bucket list: compiling a list of their top five cultural heritage - places to visit
- Let's dance! Learning traditional dances from all across Europe
- European Heritage Label: exploring the milestones of Europe's creation
• The online game "Culture Heritage Detectives", which introduces the topic of Europe's cultural heritage through a series of questions, tailored for students aged between 10 and 12 years old, and 13 to 15 years old.
The toolkit, including the online game, in 24 languages is available on theis website under
Toolkit for teachers
and
"Culture Heritage Detectives".
It is hosted on the
European Commission's Teachers Corner
and
Kids Corner,
but is also in the Teachers resources section of the
School Education Gateway' Teaching Materials section of the Teacher Academy
and the
e-twinning website
.