Exhibition: Croatian Glagolitic
Exhibition: Croatian Glagolitic
Slogan: Slovimo glagoljicu / Celebrating the Glagolitic letter
6 November – 15 December 2018
The Croatian Glagolitic, or square Glagolitic script, is the oldest script of the Croatian people, guarding its identity and culture. Numerous theories and debates, mysticism and controversy surround the 38 graphemes the script consists of, but having been with us over a whole millennium it has certainly determined us in many ways.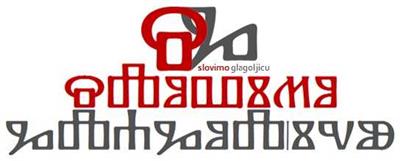 In the
European Year of Cultural Heritage
, 40 years after the success of the exhibition
Zagreb, Glagolitic Treasury
, the
National and University Library in Zagreb
is organising a thematic exhibition
Croatian Glagolitic,
under the slogan
Slovimo glagoljicu
, which will present this script through the prism of historic development, typography, cultural influence and contemporary applications.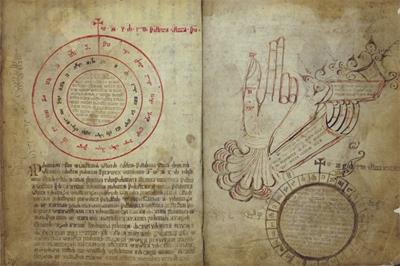 Along with a brief description of the script and its historic emergence and significance, the exhibition concept consists of an audio-visual and virtual display of Glagolitic tangible and intangible heritage in Croatian and English language. Benefiting from the knowledge of the most eminent Croatian scientists and experts in the field of the written word, as well as the rich fund of Glagolitic holdings of the National and University Library in Zagreb, and using contemporary presentation techniques, the exhibition will present a range going from geographical incidence of Glagolitic script, the Glagolitic scriptorium, tunes and monuments in Glagolitic, projections of typographic elements, selection of the most significant thematic manuscript and printed works, all the way to contemporary applications of the Glagolitic script in communication, economy, cultural and public life. The exhibition and accompanying programmes and workshops will be adapted to visitors of all ages and several organisations and companies will be involved in promoting Glagolitic contents.
This exhibition aims at highlighting the issue of viability and application of the Glagolitic script, strengthening cooperation between institutions sharing the same area of interest and pointing out the need for constant promotion of Croatian rich cultural heritage.
Aiming at preserving and popularizing the Glagolitic script, the exhibition
Croatian Glagolitic
will tell the story, so far untold, of our history, literacy and viability through this unique script.
The author and producer of the exhibition is Sandi Antonac from the National and University Library in Zagreb.