European Heritage Days 2018 in Croatia (20 September ‒ 16 October 2018)
Croatia has been participating for many years already in celebrating the European Heritage Days, a programme implemented by the Council of Europe in co-operation with the European Union. The European Commission recognized the European Heritage Days in 2018 as the key support programme in celebrating the European Year of Cultural Heritage.
This year common theme to most countries, including Croatia, is the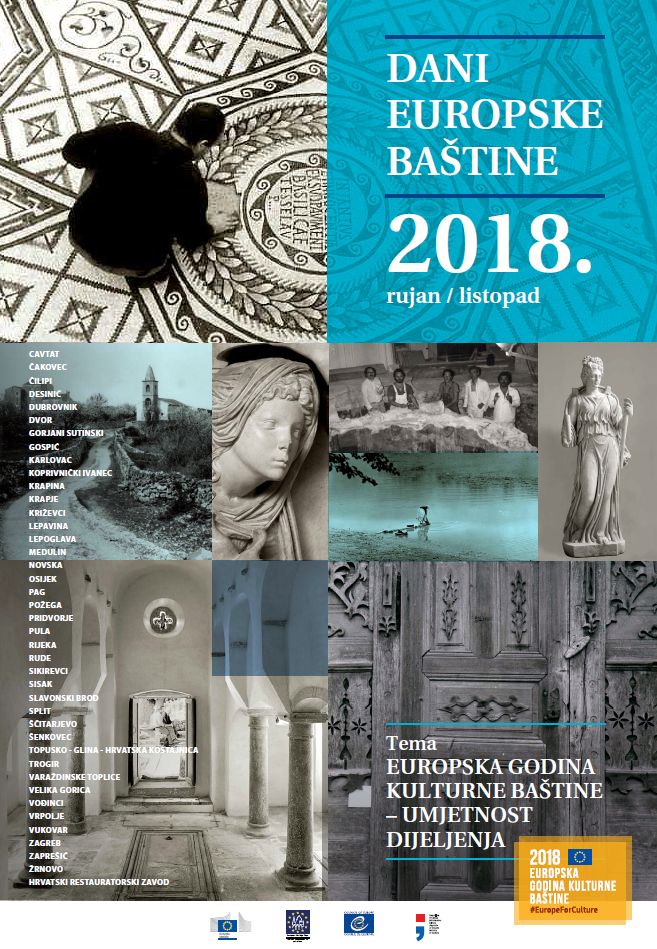 Art of Sharing. The principle of sharing, that is of increasing the accessibility of cultural heritage information to all interested individuals and groups in the context of celebrating the European Year of Cultural Heritage 2018 contributes to a strong synergy effect. A diversified programme, scheduled for end September and beginning October, will consist of a large number of activities, such as exhibitions, workshops, presentations, professional tours, promotions and so on, aimed at bringing valuable cultural heritage contents closer in an interesting way. Along with being aware of the advancement of new technologies making access and exchange of knowledge on cultural heritage and culture in general easier and faster for us, the intent is also to present as many heritage related digital content.
This year the event of European Heritage Days in Croatia will traditionally take place from 20th September to 16th October 2018. The theme of this year's EHD is in the frame of the European Year of Cultural Heritage:
The Art of Sharing
. The aim of the European Year of Cultural Heritage is to encourage more people to discover and engage with Europe's cultural heritage, and to reinforce a sense of belonging to a common European space.
Over 90 events will be organized all over the country by many institutions, local communities and companies in coordination with the Ministry of Culture of the Republic of Croatia.
The main events will start on 20th September 2018 with the opening event of the exhibition entitled: "In Service of Heritage Visualization" in the Klovićevi dvori Gallery in Zagreb.
The exhibition aims to highlight the cross section of the opus of the most distinguished professional photographers of the national conservation service of the second part of the 20th century in Croatia. The exhibition is also in a way a reminder about the particularly productive work conservation service in the second part of the 20th century, but at the same time an homage and a great gratitude to its photographers-documentarian – Nino Vranić, Vinko Malinarić, Rudolf Bartolović, Živko Bačić, Miljenko Mojaš and Vidoslav Barac, who have given a fundamental and lasting contribution to the effectiveness of the conservation service with their photographs. What is more, their photographs enable the transfer of knowledge to new generations about cultural heritage on the principle of sharing.
You can read more about this year European Heritage Days theme under the slogan "European Year of Cultural Heritage: The Art of Sharing" in the brochure: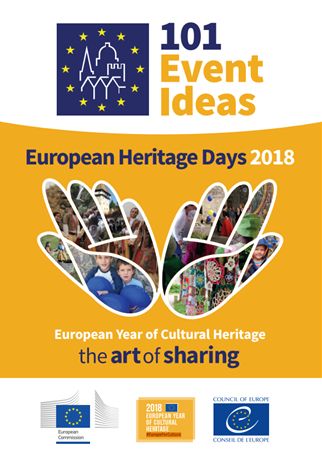 Call for European Heritage Stories >>>